Once inexpensive and simple way of creating centrepieces for your wedding is by using Bottles,
They are easy to get hold of, they come in array of colours so the world is your oyster. You also do not have to be overly creative to make these work.
They are great for weddings where you may be short of time as once decorated they can be put together by family, friends or your event planner on the day itself/
You can add ribbon, glitter, twine, lace and put flowers or candles in them, or even paint them. The best thing is that you can re use them after your celebration.
What ever your idea its good to explore and play with them well ahead of time to make sure you are happy with them. Think about how you are going to decorate them, fill them and then display them.
They look great especially when different sized bottles are grouped together or if using long tables several placed closely down the centre in a line.
Below are a few of my favourite ideas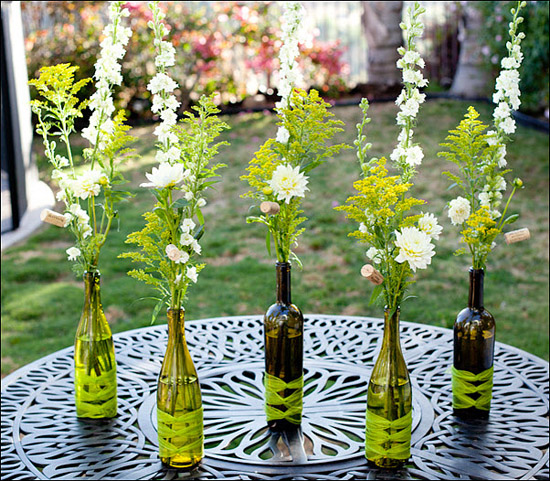 wrapped in twine
Simple idea for table numbers
group together
A variation of ideas for decorating your bottles in twine
paint them
Dripped wax
Decorate and add twigs for a more seasonal look
Add trinkets to the bottle necks to add more interest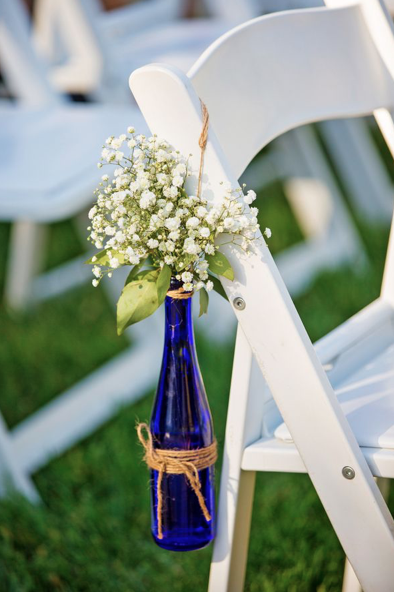 Perfect aisle decorations for outdoor weddings